Remembering to complete our daily tasks and honoring our commitments can be hard for anyone, but it is especially the case for elderly people.
They have the added factor of a deteriorating memory to deal with, not to mention other physical manifestations of their age.
This would not be much of a problem, if these memory lapses did not involve vital medicines and tasks that they need to take and do. The simple maintenance meds and vitamins that they unintentionally skip on may prove to be detrimental if it becomes a regular occurrence.
The best way to combat this issue is by making a good ole to-do list. But times have changed, so why not use a techier reminder of the things that need to be done?
Reminder Devices for the Elderly
OUR TOP PICK
Reminder Rosie is an endearingly creative reminder device for the elderly. It is essentially an alarm clock with perks. The most prominent feature of this device is the customizable voice that the reminders use.
Anyone's voice can be used to give Rosie life. To help lessen the stress and irritation that elders may feel from the constant nagging of reminders, Reminder Rosie uses a loved one's voice to soften the edge. For seniors, having their grandchild's voice giving gentle reminders is a much more pleasant experience than hearing an automated robot voice boss them around.
Reminder Rosie lifts the weight off of the carer's shoulder, plus it gives comfort to its users. The carer can rest easy knowing that their loved ones are on-track with their medicine and routine, while the senior basks in the thought that their family cares for them enough to record all those reminders.
This device is perfect for seniors living an independent lifestyle. It gives them more freedom while also maintaining their much-needed medicinal regimen. Additionally, though Reminder Rosie does have a very large display for time, it operates mostly by voice, making it easier for blind or sight-impaired users.
More features from Reminder Rosie is the language flexibility (since users can record reminders in their desired language), as well as the backup battery system to ensure a well-regulated schedule.
EDITORS CHOICE
TabSafe is an automatic pill dispenser. It was designed to help its users improve their medication schedule. To do so, TabSafe regularly dispenses the necessary medicine on the scheduled time.
However, unlike other medicine dispensers, TabSafe does not automatically sort through the medicine. The prescribed medication must be manually filled, and the corresponding schedule must be inputted accordingly. There are also some restrictions when it comes to specific shapes, sizes, and type of medicine dispensed. For example, gel pills cannot be dispensed by the machine as the outer coating will likely transfer onto the dispenser surface,
But TabSafe features additional security by having both a key and PIN for direct access to the medicine. This is especially beneficial for people experiencing severe mental decline such as dementia. It prevents them from accessing or tampering with the medicine outside the necessary period. The PIN code may present a problem for some users, but it is an optional choice that can be ignored if need be.
TabSafe needs to be plugged in, but despite this, it has a 12-hour battery backup to ensure maximum adherence to the medication regimen. It can also be connected to the internet to alert loved ones of missed medications. It shows users and their relatives the complete medicine schedule, and whether or not the medicine was taken on time.
BEST VALUE
The TabTime Timer is a nifty little gadget that you can take on-the-go. At around 1-inch tall, you can put this device in your pocket and just forget about it. That is, until it beeps to remind you of your schedule.
This handheld timer works by giving you gentle reminders of what your regular schedule should be. Although it can work for almost any to-do list you need to complete, it works best as a reminder for medication that needs to be taken on a schedule.
It has 8 different alarm options that can be triggered to remind users of the time.
RUNNER UP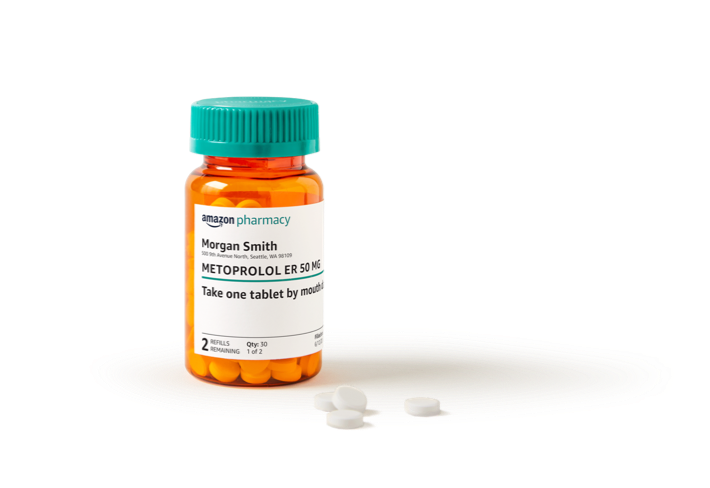 PillPack is less a device and more of a service provided by a pharmacy.
This is a convenient way to stay on schedule, as the most a user will do is have a prescription filled through PillPack. The needed medicine will be delivered on your doorstep in a neat little roll, with the corresponding schedule labeled on each pill pack. It's essentially a fruit rollup for adults, except not as fruity and fun.
PillPack even does their due diligence by contacting the prescribing physician to confirm and doublecheck the prescription needed.
Although there once was a PillPack app that can help digitally track the medicine, the app has since been taken out of commission. PillPack does note that setting up a manual schedule reminder using other apps and devices (Alexa, iPhones) is fairly easy to do.
The best part about PillPack is that it is free. The only thing users will pay for is the price of the meds prescribed.
RUNNER UP
MedMinder is like a combination of PillPack and TabTime. They offer a physical dispenser, as well as pharmaceutical services.
It works by holding 4 daily doses of meds, while also sending alerts and reminders to whoever's device is linked to the dispenser. That said, the MedMinder does not need to be connected to the internet. It has its own cellular connection, which means that users will still be reminded with or without an internet connection.
Additionally, MedMinder features locks for the individual pill compartment to prevent anyone from accessing it before the due time. It presents an added safety feature for those who suffer from illnesses like dementia and Alzheimer's, as well as those who are living with children.
Some MedMinder models also feature emergency alert systems that can prove life-saving in the right situation.
RUNNER UP
This device presents users with the innovative ability of technically being in constant contact with a loved one. Designed for emergencies, elders don't need to worry about being left alone, because with one click of the BeClose pendant, their loved ones will know they're in trouble. It can also be used to track the location and routine of the wearer to help note any worrying changes in their health and behavior.
The BeClose system functions using sensors that have been set up within the user's living area. The system can send alerts of where and when the pendant holder is whenever a sensor is triggered.
Although this system may seem like overkill to some, the priority of this device is safety. You will be able to know whether your loved one erratically left their home at an unsafe hour, or whether they have moved at all within the past half day. In either circumstance, an abnormal activity may indicate something is wrong. A quick response to this might mean everything between life and death.
The BeClose Senior Safety System can be connected to a group portal where all parties can use available resources to help them through trying times. Users can access necessary information to check for any troubling changes regarding their loved one's health.
RUNNER UP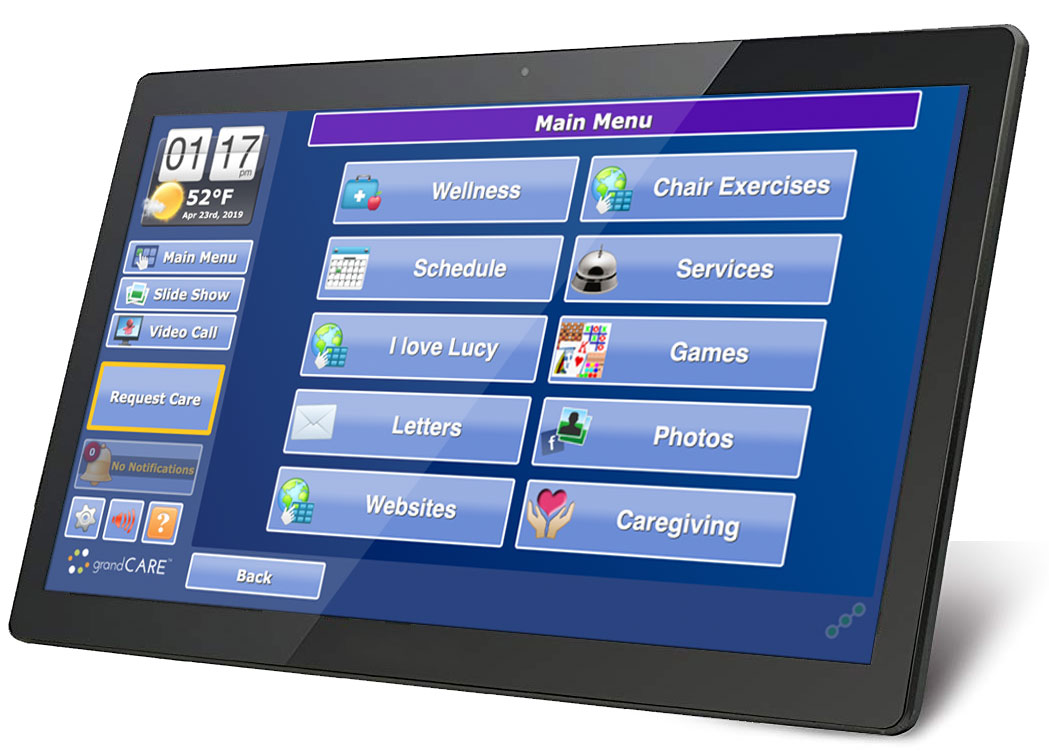 GrandCARE is an all-around system for seniors. It can grant access to all necessary people including immediate carers, doctors, and family members. This allows important people to monitor the person's progress and safety.
This device was optimized for elderly use with its easy-to-use touchscreen, plus games and activities that can help the user's memory. It can function much like any other gadget, and can send pictures and messages to loved ones. Moreover, it can also show the news and current events to keep the user in the loop.
This is a reminder device for the elderly that can comprehensively cover the base needs of a senior in modern times. Most importantly, grandCARE will send alerts and notifications for medicine and other scheduled activities, which can be easily viewed by those with access (carers, doctors, family).
RUNNER UP
The e-pill TimeCap and Bottle is a pretty simple and straightforward device. All users have to do is fix it in place, instead of the usual bottle caps that come with the medicine bottle. Or you can transfer your pills into the e-pill bottle container, though it is recommended to store only one type of prescription per bottle.
The TimeCap will note the last time it was twisted back on, as in the last time the medicine was taken. This simple reminder helps users remember when a pill was last ingested. Whenever a dose has been missed, the TimeCap will flash.
Alarms can also be put in place using the TimeCap. Users can even choose to have 24 daily alarms, though these alarms can only be set on the hour. For medication that need to be taken on more specific times, it is better to set a separate alarm than depend on the TimeCap alone.
RUNNER UP
This pill organizer covers a whole month with its 31-day compartments, with each compartment divided into 4 additional slots. The divisions help users separate which medication to ingest within a specific period, helping them follow the schedule needed.
This reminder device for elder people also comes with an alarm clock that can be set to a specified time. This alarm will only stop once the user presses the "acknowledge" button. However, this does not mean that the necessary medicine was taken, as the user can silence the alarm while neglecting the pill. When in doubt, it would be better to personally check if the medicine was taken properly.
Another issue with this organizer is that because of the multiple compartments, it can become confusing and overwhelming for some, especially with the color-coding scheme. Because of this, this device is better-suited for those who are either more visually-oriented or those who are not experiencing a severe decline in mental capacity.
RUNNER UP
The Sagely SMART Weekly Pill Organizer is very true to its name; it only accommodates a week's worth of medications. However, this removes the issue of confusion that the 31-day organizer presented.
This 7-day organizer is a more compact pill case that makes it easier to bring on trips. But because of the smaller size, this organizer is not ideal for those with multiple medications.
The Sagely organizer serves as a reminder device for elderly users as it can linked to the app that reminds users to take their medication on schedule. The app is compatible on both Android and Apple products, and is easily downloadable from the corresponding avenues.
RUNNER UP
This reminder device is a little more on the expensive side, but if it's within the budget, it's well worth it!
The e-pill reminder watch is a wearable device that will alert the user of when medication needs to be taken. Since it's an easily wearable gadget, there is less room for the user to forget taking their meds. Alarms can be set up to 12 times per day; there's no escaping this watch.
Since this watch functions mainly by audible reminders, this is not the best option for those with hearing impairments. The small screen also does not present itself as the best option for those who are visually impaired. However, it has a bonus feature of displaying emergency information should the need arise. Simply set the device accordingly.
RUNNER UP
The WobL watch was designed as an all-around reminder device. Depending on the user's needs, it can be set to alert for medicine or simple daily tasks like exercising.
It alerts users through audible sounds, along with a vibration. This alert combo removes the issue for hearing-impaired users, as the vibration will aide in the reminder. Although it has a few setbacks, such as not being waterproof, the WobL 8-Alarm Vibrating Reminder Watch can keep up with a lot of different lifestyles.
Reminder Apps for Seniors
As much as we want to, not everyone can afford fancy reminder devices for elders. To help fill the hole for the meantime, here are a few reminder apps that are popular for seniors:
1. GreyMatters
A sad part of growing old is the deteriorating memory. This is made even worse for those who suffer from memory loss due to dementia or Alzheimer's. As time passes, or as the disease progresses, a life's worth of memories will slowly slip away.
This is why GreyMatters, and others like it, is one of the most important reminder apps to recommend. It allows users to create and plot out their life's story. From births, anniversaries, and even those treasured mundane moments, these events can be recorded and remembered through the user's stories.
In the case of diseases, the reminders recorded can help ease the pain of loss. After all, they are losing themselves quite literally, and the small reminder of who they were can help alleviate their suffering.
2. Pillboxie
Pillboxie is much like other medicine reminder apps. It gives users alerts of when and what medicine to take.
What sets it apart is that Pillboxie uses incredibly visual reminders, leaving no excuse for missed meds. The multiple color combos that they use can help users identify which medicines they need to take. Additionally, it can also help confused helpers identify pill which is which.
Pillboxie will keep sending its alerts even when the device is off, which is vital for maintenance pills. Plus, users don't even need the internet to use Pillboxie. Even without a connection, it will still work as intended.
Unfortunately, this app is currently accessible to iPhone and iPod touch users only. It is not available to Android users as of now.
3. Meal Reminder
Forgetting to eat meals is something that can happen to the best of us, and seniors are no exemption. In fact, they might be more likely to forget. Having a simple app like Meal Reminder on their phone can help them regulate their meals.
I mean, it's hard enough to keep track of their medicine; keeping a healthy and balanced diet is another difficult thing. Using apps like this may seem like a small thing, but it serves a purpose in the long run. After all, establishing a regular schedule can do a lot for the memory. The healthy diet is a just a plus.
4. Bills Reminder
Another easily forgettable task is bills payment. Even young adults would love to forget the bills that come along. But responsibilities are always present, and it's better to pay the bills either in advance or as they come.
Bills are hard to keep track of as it is, so it's generally solid advice to have this app on your phone, regardless of age. For seniors though, this would be extra helpful to have this off the extensive list of things to remember.
After setting up the Bills Reminder app, visual prompts and alerts will be sent to the user 5 days before a bill is due. No bill will be left unpaid because of forgetfulness again.
A Reminder for You
Setting up reminder devices and apps for our elderly loved ones is great, but nothing beats the personal touch of a family member reaching out to show that they care.
Maintaining an open line of communication for your senior relatives may seem small to you, but one phone call from their beloved child or grandchild can make their day. Little personal touches that go along with their daily reminders can go a long way.
Last update on 2023-09-24 / Affiliate links / Images from Amazon Product Advertising API